Jan. 26, 2022
Shale shaker screen is an important fitting and it is also the most widely used kind of shaker screen. The most major part of shale shaker is shaker screen. It is mainly used in oil drilling solids control, and there are several types of shale shaker screens. A shaker screen has cloth on it and usually it includes one to three layers. Generally speaking, the cloth is connected to a thin grid plate which is made from perforated metal or plastic.If you want to know the character of stack sizer , see it this way!
Different structural designs and different materials will have different energy transmittance. Produced with precise robotic welding, punching, cutting enables it to be resist of harsh condition. It is designed to be heat-pressed and therefore the screen is robust, it can remain durable and robust under touch drilling environments. The screen is repairable and consequently makes an easier field service.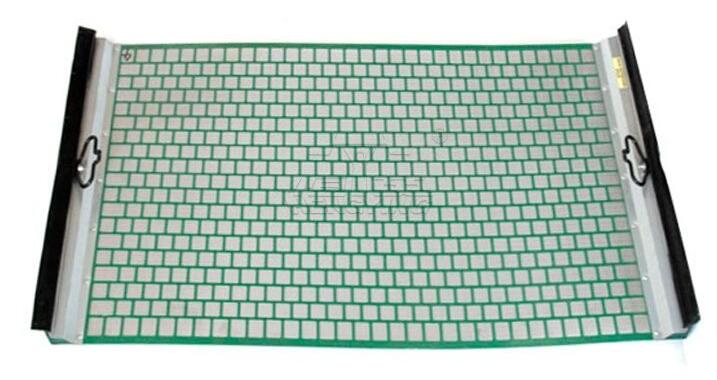 There are four main types of shaker screens:
they are hooked strip flat screen, pyramid screen, hook strip soft screen and steel frame screen. Among the four kinds, hook strip flat careen is the most popular one currently. It can be used for many kinds of shale shakers that need hook strip flat screen. The construction of this screen panel consists of two of three stainless steel layer and a steel plank to prop up. Sometimes rubber plug will be inserted to the tips of the screen as accessory, and in this way, time and cost for production can be reduced. You can contact us for the featured decanter centrifuge.
As a replacement of the first type, pyramid screen is applied in the recent years. It has higher effective area than flat screen by 20% to 40%. The application of pyramid screen can enhance the quality of drilling fluid and raise the production at the same time without making any change to the shaker. This kind of screen has mesh sizes of 60 to 250. In the early use of shale shaker screen, hook strip soft screen is the most common kind. It is relatively cheaper and convenient to use. This kind of screen sticks with two stainless steel layers and has 20 to 80 mesh size. Another popular kind is steel frame screen. It has a fastening equipment and high strength performance square steel tube. Its strong strength enables it to withstand powerful force.
No matter which type you choose, you always like to increase the bearing performance. Usually the low performance is resulted from excessive heat temperature and this will do harm to the shaker screen and it will lead to downtime during the operation. To make it perform properly, you need to keep it in a good repair. A proper bearing is very important to the performance of the shaker screen; a perfect one can offer higher efficiency. For example, spherical roller bearing is a good option. Optimizing the shaker screen performance can cut down energy loss and to avoid undesired heat generation. Although there are many factors can affect the screening performance such as type of vibration, size, shape, gravity force etc, as long as you have a basic understanding of the principle about shale shaker screen, you can help to increase the performance yourself.
For more information about mining screen, feel free to contact us.