Sep. 06, 2021
As a Vibrating Screen supplier, I'd like to introduce it to you.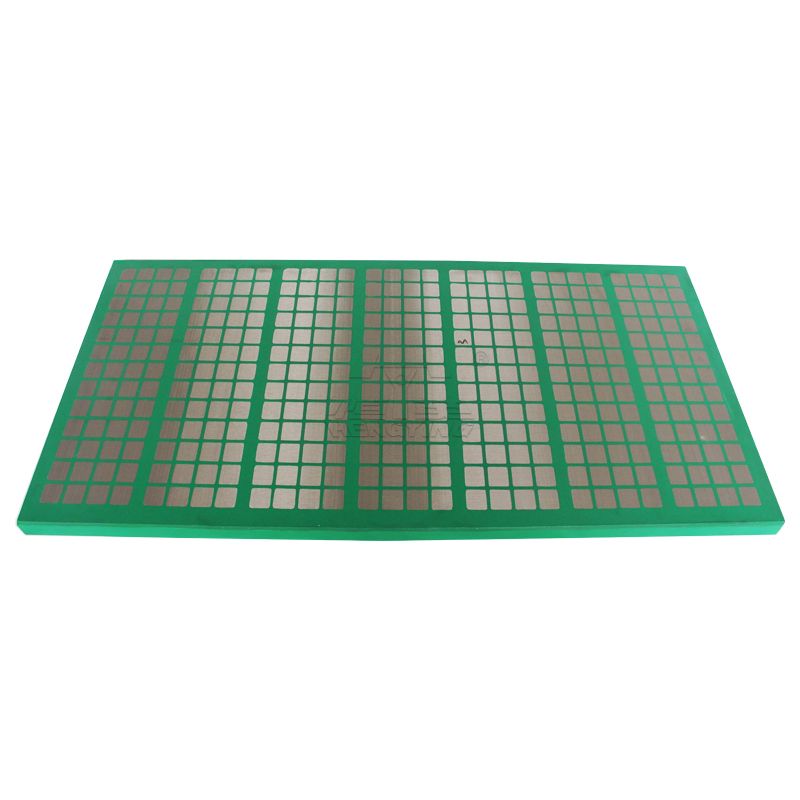 Steel Frame Screen
What is the Vibrating Screen?
The vibrating screen is the main vulnerable part of the vibrating screen, and it is in direct contact with the material during the production process. Once the screen is incorrectly selected, it can be easily damaged.
At present, the vibrating screen is mainly divided into metal and non-metal. Metal vibrating screens include low-carbon, high-carbon, high-manganese steel and stainless steel screens, while non-metallic vibrating screens mainly include rubber, nylon and polyurethane screens.
Vibrating Screen Types
Polyurethane Screen
The material of the polyurethane screen is a polymer organic elastomer, which has excellent wear resistance, bending resistance and greater load-bearing capacity, and has been specially treated to ensure that it will not delamination under long-term alternating loads.
The carrying capacity of polyurethane screen is higher, 2.5 times more than rubber screen, and the service life is 8-10 times that of ordinary metal screen, and 3 times and 3.9 times of stainless steel screen. Times the natural rubber.
Manganese Steel Screen
The manganese steel screen is a screen product woven with 1.6mm-12mm manganese wire. It adopts the embedded weaving method, the warp and weft threads are not protruding, the surface of the screen is flat, the force is uniform, and it has good weaving performance. Plasticity and toughness can achieve better service life while ensuring service life.
High manganese steel has high strength, rigidity and bearing capacity, and its service life can reach 8 times that of ordinary screens. It is mainly used in large-scale mining industry, and can also be used as a protective net for drum screens, electromagnetic high-frequency vibrating screens and asphalt mixers.
Stainless Steel Mesh
The main materials of stainless steel screen mesh are 201, 301, 302, 304, 304L, 316, etc., which have the advantages of acid resistance, alkali resistance, corrosion resistance, high strength, strong tension, toughness and wear resistance.
Stainless steel screens are commonly used for screening and filtering in acid and alkali environments, as well as in the petroleum industry and chemical fiber industry.
Welded Screen
The welded screen is welded from the high manganese steel screen material and the manganese steel screen material, but the processing technology is quite different.
The production of welded screens is very different from traditional woven wire mesh vibrating screens, and its service life is 3-5 times that of ordinary manganese steel screens.
Perforated Screen
Perforated screen refers to the use of a punch to punch out the target pattern in the screen to be processed. It is generally made of stainless steel, aluminum plate, cold and hot steel plate, copper plate, PVC plate and other materials. It has many hole options, such as long holes. Square holes, round holes, hexagonal holes, scale holes, stretched shaped holes, etc.
The porous screen has the characteristics of light weight, non-slip, beautiful appearance, and good filtering performance. It is commonly used in grinding sieves, ore sieves, etc.
Hengying Wire Cloth Co.,Ltd. produces shale shaker, stainless steel wire mesh, shale shaker screen, hook strip soft screen, sand control screen, bridge slot screen, wire wrapped well screen, steel grating and other products with brand of "Hengying",which are sold in major cities and major oilfields in China and many other countries around the world. If you want to learn more about our products, please contact us.